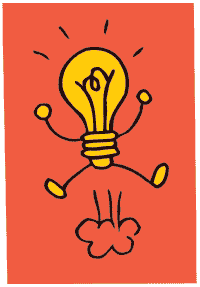 Therapy funded through the Ontario Autism Program
Marnie is pleased to offer services that are funded under the new Ontario Autism Program. With over 15 years of experience working with children with ASD and their families, she is a qualified OAP professional provider. Drawing on a variety of naturalistic developmental behavioural interventions (NDBIs), Marnie incorporates child and family values, research evidence, and professional expertise in her approach to ASD.
What the heck are NDBIs?
Schreibman and colleagues coined the term in 2015 to classify similar intervention approaches in ASD under one umbrella, making it easier for families and professionals to navigate autism services (and to facilitate research in the field).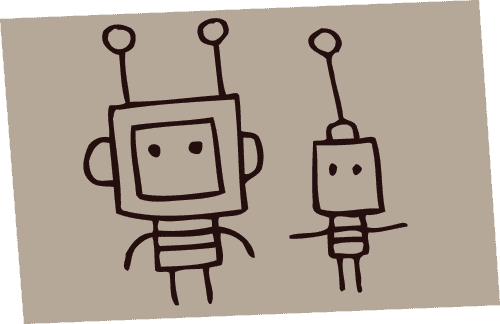 NDBIs are essentially interventions that:
Occur in natural settings (such as in the child's home or school with parents, teachers, or others in their everyday life)
Share control between kids, parents, and therapists (e.g. taking turns with activities the child prefers)
Offer natural rewards (such as having fun with another person, rather than food or unrelated tokens)
Use a variety of strategies to teach new skills
NDBIs have the most evidence for the effectiveness of improving social communication, language and play skills in kids with ASD (Sandbank et al., 2019).
Parents and caregivers are included in therapy, to ensure that goals are consistent with their values, and so they can practice skills introduced in therapy in everyday life. Marnie helps parents build on kids' natural motivations, personality traits, and unique developmental needs, so they can realise the power of communication and the joy of social interaction.
Communication is not a simple task
In 2018, Marnie collaborated with experts from all across Canada to develop a Position Statement on the Role of SLPs in ASD. There is widespread misunderstanding about the role of SLPs in ASD, which goes far beyond treating speech sound disorders that can occur in ASD. SLPs, like Marnie, draw on their expertise in all aspects of speech, language, and communication, as well as child development, to ensure that the nuances of communication are considered throughout treatment. A child who is "talking" may not consistently use their spoken language skills in all settings, or they may not direct it to their listeners.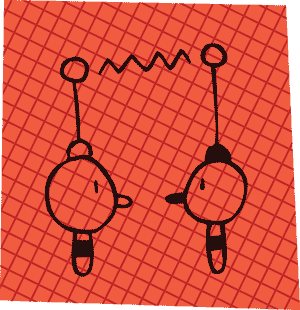 Let's break this down a little further. Communicating is not a simple task -- it is not just saying words, and voila! Everyone knows what you are talking about. Rather, communication is among the most complicated things that we as humans do. It involves the coordination of multiple systems, and happens without us even thinking about it most of the time. Many of the nuances of communication are invisible.
For example, when you wake up in the morning and say "Good morning" to your partner, many things happen. You first need to draw on awareness of the social (pragmatic) aspects of communication to recognize that saying "good morning" is a socially-appropriate way to greet someone. Then you need to get your partner's attention to make sure they're listening -- either by making eye contact or tapping their arm. Next, you need to go to the "language" areas of your brain to figure out what words to use, as well as how to put them together in a grammatically-correct way to create a meaningful message. Finally, you need to coordinate and use the muscles of your breathing system, lips, tongue and throat to generate the speech sounds required to say the phrase "good morning" with the appropriate intonation. I'll stop here, even though, frankly, I'm probably missing a few steps! This is just the beginning of the multitude of communication acts we do each and every day.
---
Marnie is honoured to walk alongside children and their families to improve communication. It's so rewarding to hear about these kids using their skills in the "real world" to make friends, get jobs, and form lasting connections in the world around them. Marnie has learned and continues to learn so very much from the children and families she has been privileged to serve. And it is with the greatest respect for children with ASD that Marnie strives to implement the best, family-centred services at Motor Mouth Speech & Language.
Contact Marnie to further discuss speech therapy services related to autism, either funded through the OAP or privately.
References
Sandbank, M., Bottema-Beutel, K., Crowley, S., Cassidy, M., Dunham, K., Feldman, J. I., Crank, J., Albarran, S. A., Raj, S., Mahbub, P., & Woynaroski, T. G. (2020). Project AIM: Autism intervention meta-analysis for studies of young children. Psychological Bulletin, 146(1), 1–29. https://doi.org/10.1037/bul0000215
Schreibman, L., Dawson, G., Stahmer, A.C. et al. Naturalistic Developmental Behavioral Interventions: Empirically Validated Treatments for Autism Spectrum Disorder. J Autism Dev Disord 45, 2411–2428 (2015). https://doi.org/10.1007/s10803-015-2407-8